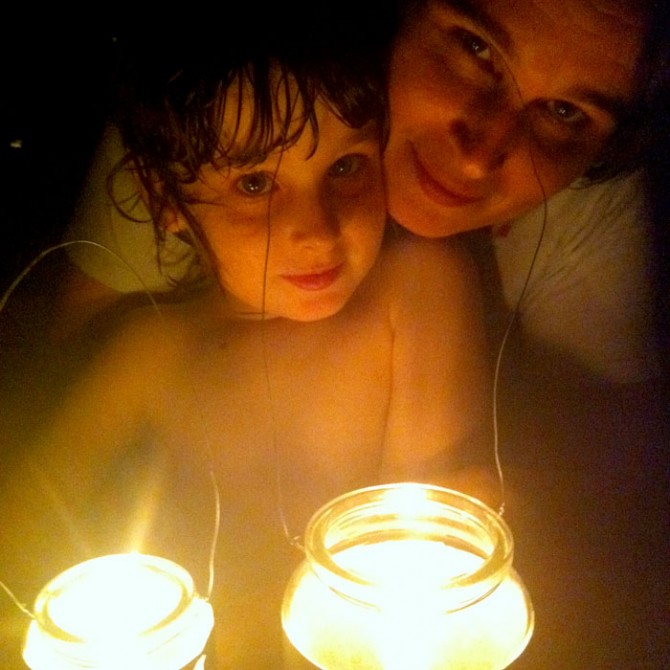 For me, light and shadow make Christmas even more magical. What could be more Christmassy than lighting a festive lantern? We made these lanterns to go on  the table and we also lit them up every so often just to make the room look even more pretty.
The lantern design is actually a combination of a number of other ones I checked out on YouTube. I think it worked pretty well. You will need black cardboard, waxed paper, jars, tealight candles, pencils and a few sharp stanley knives for the adults and bigger kids. Cut the card and waxed paper into a rectangle. You want to be able to form a tube out of the rectangle that covers the jar, and for the waxed paper and card to be the same size. Get the kids to draw a design on the card that you will cut out for them.
The candle light will shine through the holes. Once you are happy with the design, glue the waxed paper to the card and then tape it, card side out, around the jar. We had jars with fat lips above the neck, so we were able to safely wind some thin wire around to make a handle, but this isn't essential.
Pop a tealight candle in the lantern, light it up, and turn off the lights – voila! Handmade Christmas magic.
Click on photo for a closer look and a cute slide show 🙂