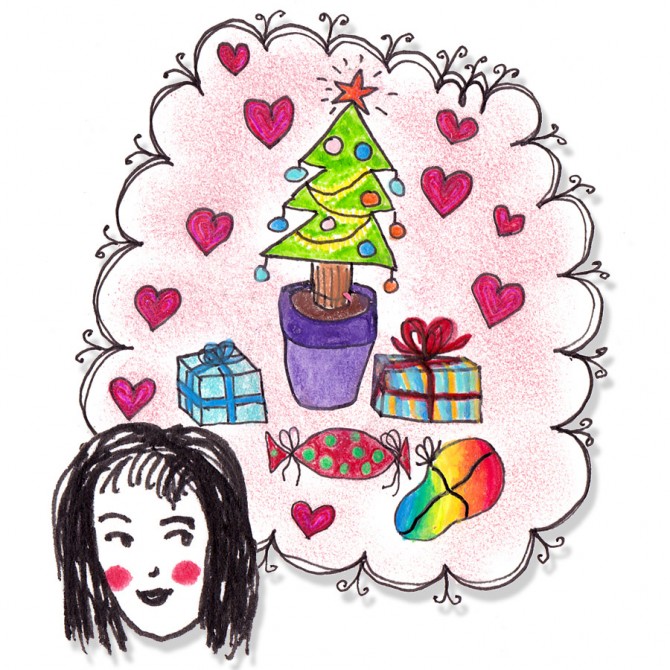 This year, I have decided to minimise my time spent vainly looking for decent Christmas gifts in flouro-lit chain stores, and more time making handmade Christmas decorations and edible gifts with my family.
Why handmade?
So many reasons. Firstly, because I'm on a tight budget. Secondly, because I love making stuff.
Thirdly, because making gifts and Christmas decorations with my son seems like a far more pleasant way to prepare for Christmas than trudging around the shops.
I think about sweatshop labour and flimsily made products that are destined for premature landfill status and it depresses me. I'm concerned about the pollution in manufacturing or disposing of these products. I worry about the short lifespan of most of these 'cheap' products on the market, and the subsequent waste. I think about all the tinsel and crappy plastic toys that are tossed straight from the Christmas cracker to the bin, and I think about the fact that these will be sitting here, thousands of years from now, still polluting the world.
I think about the politics of excess and the exploitation of workers at the point of manufacture. Is the cocktail umbrella on the drink worth some poor sucker working 12 hours a day, never seeing their children and not even earning a living wage? I can't see how this is ok.
This might sound horribly bleak, and I don't want to be a tinfoil hat-wearing, doomsday proclaimer. Nor am I a purist. I will be buying a few *gasp* new things for my son for Christmas. I'm not holier than thou, I promise.
I don't want to preach to the converted, or alienate the non-converted, so I'll say no more on the subject.
I just hope blogging about all the fun I plan to have with my family will show the tremendous possibilities that come with making Christmas about family, fun and DIY.
This year, I will deck the halls with handmade decorations made from upcycled fabric remnants and magazines. I will eschew overpriced liquor and instead make my own homebrewed Christmas plonk at a fraction of the cost. I will make and share my edible gift ideas for Christmas, and make an aged Christmas cake. I can't wait to make this blog about my family-oriented, fun-filled Christmas!