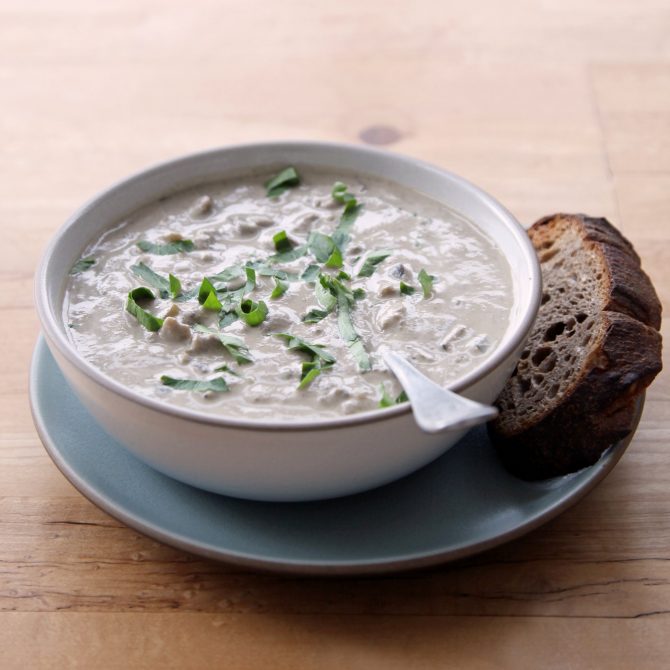 1 tbsp coconut oil or butter
1 large onion, diced
1 large garlic clove, crushed
250g chestnut or mixed exotic mushrooms, sliced
½ tsp each of chilli flakes, dried thyme, crushed
pink peppercorns, paprika
30-40g cashew nuts\½ mushroom stock cube (or 1 vegetable stock
cube)
160m I tin coconut cream
Juice of ½ lemon
Small bunch of fresh parsley, chopped
In a medium-sized pan, gently sweat the onion in
the coconut oil for 5-7 minutes, then add the gar
lic, mushrooms, chilli flakes, thyme, pink pepper
corns and paprika.
Add the cashew nuts and cook on a medium
heat for a few more minutes. Crumble in the stock
cube, then stir in the coconut cream and the lemon
juice. Season with salt and a generous amount of
freshly ground black pepper. Simmer for a couple
of minutes until everything melds together into a
delicious, aromatic stew.
Serve with sliced spring greens or spiralised zuc
chini. If you're hungry, add 1-2 tbsp cooked brown
basmati rice per person.