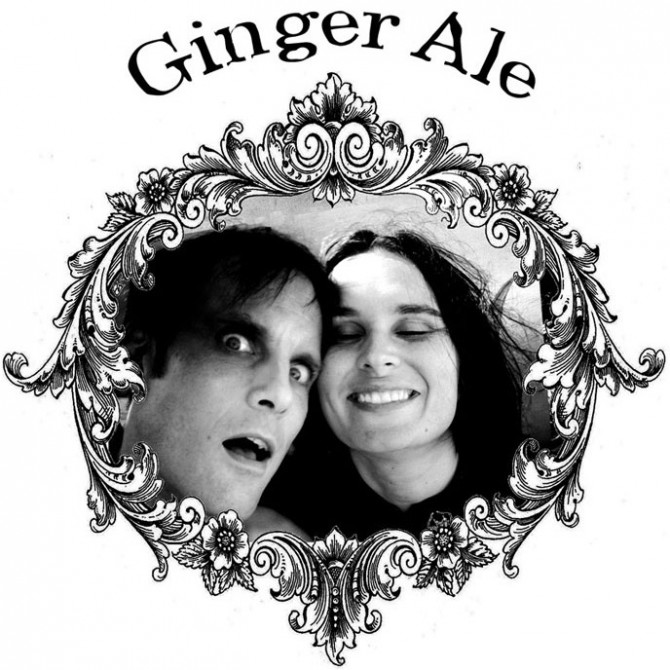 Home made ginger beer – a perfect festive gift for the budget-savvy.
I'm making my friends homemade ginger beer for Christmas this year! Shhhhhhh!
It's dirt cheap because it's only got three ingredients: sugar, water and ginger root! Double shhhhhhhhh!
We've made a batch already and it is DELICIOUS; definitely of comparable yumminess to any commercially produced ginger beer (although maybe not as alcoholic).
I got it from my newfound fermenting Bible, Wild Fermentation by Sandor Katz.
So, how do you make it? First, you need bottles… these may be obtained from around the house, as we did for our first batch.  However, if you want a more professional set-up, you can also purchase and drink a carton of beer. Tim put up his hand for this particular task… it's a tough job, but someone's got to do it!
We're buying crown caps and a capper from a home brewer supplier. You don't have to do this, but if you don't, your bottle lids don't seal as well. Your ginger beer will still be delicious, but won't be as fizzy as it would be if it were tightly sealed with proper caps.
Next, you need to make the beer starter, or 'ginger bug' as Katz calls it.
This is what you need for the starter bug:
Two teaspoons of fresh, coarsely grated ginger (I used a lovely organic root).

Two teaspoons of sugar (I used raw)

One cup of water (I used filtered, slightly warmed).
You also need cloth and rubber bands, but I was far too disorganised to think of that and rubber bands seem to be abundant in my house until I actually need one, so I used mesh and wool!
Stir the ginger and sugar into the water, then cover with the 'cloth' and 'rubber band'. Put it in a warm spot. As I am definitely NOT dreaming of a whire Christmas here in sub-tropical Australia, it wasn't too hard to find a warm spot. However, if you're somewhere chilly, you could try putting your bug on a water heater or in a room that stays warm or something of that nature. An oven light is meant to be quite good.
I made two bugs. Aren't they pretty? Now, I just leave the bug to do its thing for a night. Tick-tock-tick-tock!
This recipe for home made ginger beer was originally published in Wild Fermentation by Sandor Katz. I have reviewed his book more extensively in a cook book review, but suffice to say here that he is something of a guru on the ailing art of fermenting food. Katz points out that the post-refrigeration generations have abandoned a process of preserving food that had been part of our cultural practices up until that point – whereas now we freeze foods, or load them up with chemical preservatives, generations past used fermenting to culture healthy, protective bacteria to prolong the shelf-life of food.
Katz believes that this bacteria can support healthy immune function, enabling our system to build better defences against pathogens. As a result, we become more robust. While I cannot verify the science behind Katz' claims, he does make some very plausible arguments – and the proof is in the pudding, perhaps; Katz continues a healthy and active life despite being diagnosed with HIV more than a decade ago.
Whether or not his claims are true, I can attest that his recipe yields damn good ginger beer – not too sweet, pleasantly gingery, alcoholic enough for an adults-only rating without overwhelming the consumer. Give it a go!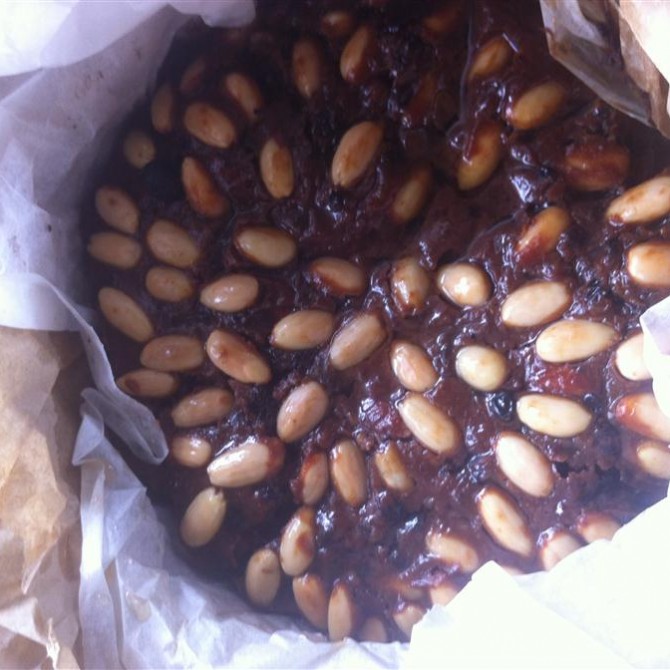 This isn't exactly a ferment, but it is definitely food-play that extends out of the boundaries of modern storage and preservation. It's basically a cake that is preserved for several weeks via regular brandy sozzlings!
A new friend, Alanna Main gave me this recipe. It is her Grandma Sannie's recipe. I felt very honoured to receive this treasured family recipe and even more grateful that Alanna has allowed me to share it in blog form.
This is my first attempt at making an aged Christmas cake and I am very excited! I actually made two; one slightly moister than the other, because I was unsure which would yeild better results. Here's how I made it.
SANNI'ES FRUIT CAKE – from Alanna
Ingredients: 1,375 g mixed dried and/or glace fruits.
Alanna used
375g sultanas
250g raisins
250g currants
400g glace fruit
I cheated here and used a bag of currants and a big bag of 'Christmas cake mix' from my local health food shop – it contained dried and glace fruit and nuts. Why do health food stores sell glace fruit? Anyone? Anyway, moving right along.
The cake also contains:
250g butter
1 cup brown sugar
5 eggs
1 cup plain flour
1/3 cup SR flour
A large can of apricot nectar
1 tsp cinnamon
1 tsp mixed spice
1/2 tsp ginger
1/2 tsp nutmeg
A big bottle of brandy
Blanched almonds
Combine the fruit, sugar, spices and apricot nectar in a saucepan. Stir while heating to the boil, then simmer for 10 minutes. I loved the caramel smell and appearance at this stage. Look! Mmmmmm.
Cool this mix to room temperature.
Meanwhile, prepare a cake tin or tins. I had enough mix to fill two regular sized, round spring-form tins. First, line the tin with brown paper, doubled over, and with a high 'collar' above the tin. Line this with baking paper pressed firmly into the sides.
Once your cake mix has cooled, add eggs and stir. Stir in sifted dry ingredients. Pour into the prepared cake tin(s) and decorate with blanched almonds. Bake in a slow (160 degrees C) oven for 2 1/2 hours, or until a skewer pushed to the bottom of the cake comes out clean.
Pour about 1/2 a cup of brandy over the hot cake – it will give off a most satisfying sizzling sound. Wrap the brown paper around the cake. Leave it to cool.
Once it is cool, pour over another 1/2 cup of brandy.
It is now time to do what Sannie apparently called 'putting the cake to bed'.
Wrap the cake in the paper again, followed by two layers of aluminium foil, to prevent it from drying out.
Every few weeks or so, add a bit more brandy before re-wrapping.
The cake is supposed to be at its best after six weeks – alas, I've left it a touch too late for that! If stored well, it can keep for months!